Mainstream AI


Enabled

Built-in high-performance image processing units to be invincible in critical scenarios.
EDGEFENCE

Detect human and vehicles

EDGEDENSITY

Count human and vehicles

140dB HDR

High Contrast Scenarios
6

Series AI Camera

One camera to handle mainstream applications.
Elite
Top performance with AI applications all around.
Mainstream
Typical AI Applications Conqueror.
Valuable
Your first AI camera.
Entry Level
IP cameras with all basic functions.
Built-in
AI

features to perform image recognition tasks at the

frontend.

What you can do with a camera, you don't have to do it with a computer.
Recognized Objects
Human with various postures / Vehicles
Behavior Detection
Multiple conditions appliable for advanced applications.
Fast Recognition Speed
Up to 4 frames per second, sufficient for typical scenarios.
Event Trigger
By specific behaviors of specified objects.
Detection Time
Set a gap in 2~30 seconds for rapidly detection.
Detection Zone
Support setting 4 detection zones or lines.
You can use these
AI

licenses on this camera.

Developed completely by LILIN's AI team, the number of licenses continues to grow.

*Licenses marked in red are available for this series of camera.
EDGEMASK

EDGEFIRE

EDGELPR

EDGEFENCE

EDGECAP

EDGESAFTY

EDGECARMAKE

EDGEVESSEL

EDGEDENSITY

EDGEFLOW
EDGEFENCE

= AI virtual fence

Objects that touch a pre-defined line or area will trigger an alarm.
Should the alarm be triggered if there are just leaves flying over?
Object Recognition
Human Detection

Vehicle Detection
AI enables us to accurately distinguish between threats and harmless animals like dogs and birds. AI enhances our ability to detect human beings in various dynamic and static postures, leaving no room for them to hide.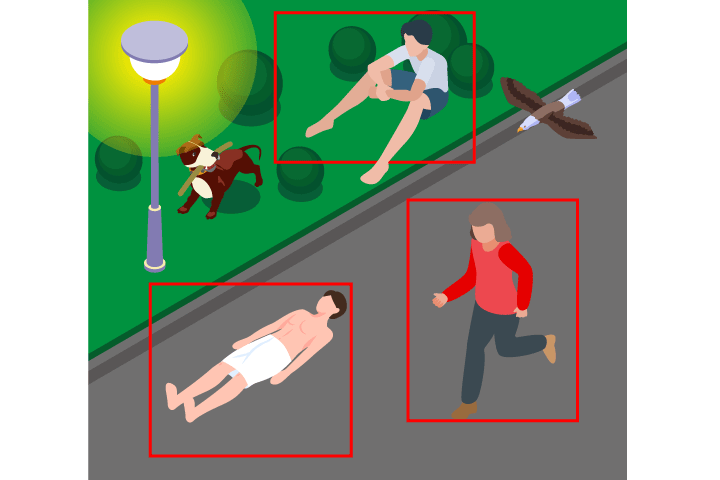 Prohibited
Zone

Dwell
Detection

Tripwire
Detection

The Missing
Objects

AND
(All-Objects-Present)

NAND
(One-Object-Absent)
Behavior Detection
The real magic of LILIN AI framework - to know what kind of things happend.
Use this feature to create multiple events directly by combining objects and behaviours to realize rich applications.
Cold Zone
Defining inactive areas is crucial in minimizing false alarms and reducing the workload on the system and personnel.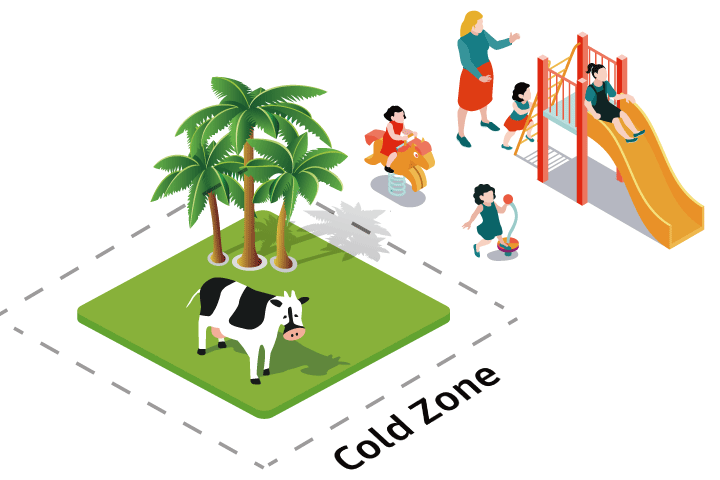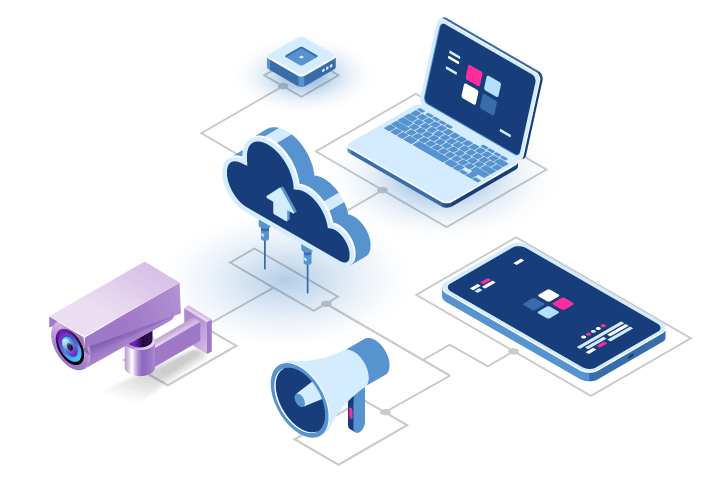 SDK Intergration
Generate various event types and send them via HTTP POST, or alternatively, integrate with backend services using SDK.
EDGEDENSITY

=
Object Counting

Calculate the number of pedestrians and vehicles in specific area for statistics and management.
Hardware

Specs

The 6 Series not only performs AI tasks, but also delivers exceptional camera performance that meets the rigorous demands of picture quality in a wide range of scenarios.
Night Vision
Seeing things like a hawk! Superior night vision allows the camera to provide clear images even in dark places.
Rugged
Water-proof and vandal-proof designs for outdoor scenarios, can be installed in various environments.
High Resolution
5MP~4K sensor offers ultra detailed images for recording and AI recognition.
High Dynamic Range
Not to underexpose dark areas or overexpose bright areas in high-contrast lighting environments
The performance of

140dB HDR
Ultra-low illumination and ultra-high dynamic range presents incredible details.
Central Management

by LILIN backend servers.

Deploy a versatile private framework for surveillance endpoints with our industry-leading NVR/VMS or control center solutions.
Integrated with Cameras and apps

Multi-Channel Playback Simultaneously
Best mate with
our app
LILIN Pro APP is the surveillance pal in your palm. A video management app for mobile devices to control live-view and video playback of NAV, NVR recorders and cameras. No complicated settings are required, P2P and cloud encryption are ready.
Frequently asked
Questions
Q.

does it need a host for AI image recognition?

The 6 series cameras directly handle image recognition, behavior detection and event management including triggering to operate independently without an additional host or AI box.
Q.

What's the minimum identification resolution?

The objects must be at least 120x120 pixels.
Q.

Can I set specific areas of the screen to recognize or generate alarms?

No problem! You can set up to 8 cold zones at most. LILIN 6 series cameras can precisely set the tripwire range to accomplish tasks, avoid false alarms, and save hardware and software resources.
Q.

Is it possible to put more AI models into the camera?

EDGEFENCE and EDGEDENSITY are the most popular AI functions identified after analyzing big data by LILIN. If you need more advanced AI licenses please refer to 7 series Cameras.
Q.

What would happen if the objects have been recognized?

You can integrate events to the backend host via HTTP Post, or software SDK, or connect to peripheral devices directly via DI/DO on the camera.
Q.

Do I need a LILIN VMS to pair the AI cameras?

LILIN NAV 5.0 is optimized for the AI cameras to perform various features such as full-functional event management, and, of course, the bundle of LILIN AI Cameras and VMS has the best compatibility.
NDAA

Compliant, Made in

Taiwan

We know your concern. All LILIN AI Products are made in Taiwan.
NDAA
Compliant

TAA
Compliant

40 years Experience
P6 Series IP Camera


AI classical features & LPR